Classical Singing / Soprano
Classical Voice Teacher
The Swiss soprano Patricia Argast, born and raised in Basel, studied classical singing at the
Hochschule für Musik
Freiburg im Breisgau with Prof. Albrecht Meyerolbersleben and Prof. Ingeborg Most,
earning her teaching diploma and completing her advanced studies with distinction. In addition, she attended master classes with Judith Beckmann, Inge Borkh, Hans Hotter, Edith Mathis and Astrid Varnay, and participated several times in the International Bach Academy in Stuttgart and the Münchner Singschul'. She furthered her studies through many years of lessons with Margreet Honig (Amsterdam) and was a prize winner and scholarship holder of the Kiefer Hablitzel Foundation and the Schweizer Tonkünstlerverein (since 2018: SONART). In the formative stages of her studies, Patricia made her debut at the Stadttheater Freiburg and later at the Staatsoper Hamburg. Her repertoire ranges from Baroque to Modern in Oratorio, Lied and Opera with a current focus on Contemporary Church Music. In the foreground are performances of compositions by her father Felix Argast (*1936 in Basel), a portrait of whom is also listed on this website.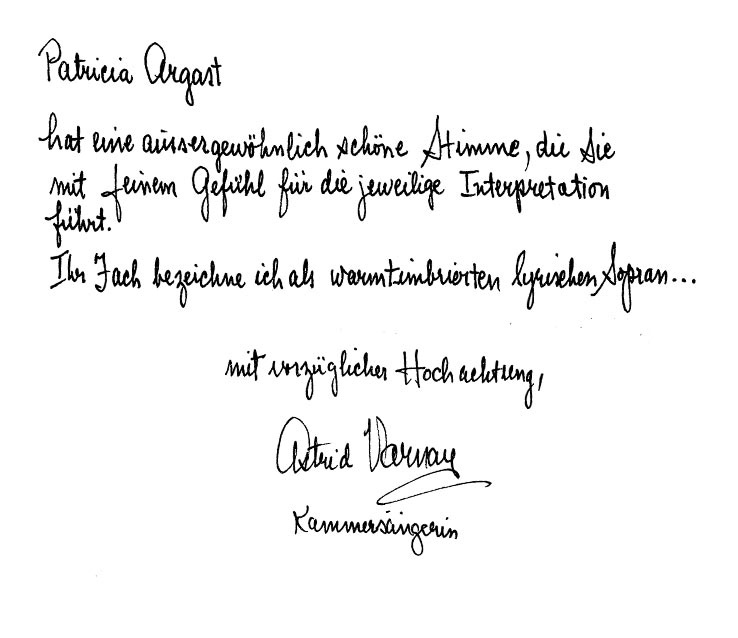 Concert, Opera, Radio and CD Recordings
International concert activity
Patricia Argast's busy international concert schedule has taken her to countless cathedrals and churches throughout Europe (including Bury St. Edmunds, Cambridge, Cardiff, Cheltenham, Gloucester, Exeter, Lincoln, Manchester, Oxford, Peterborough, Winchester, Salisbury, Rochester, Notre Dame de Dôle, Limburg, Kloster Maria Laach, Kloster Mariastein, Martinskirche Basel, Heiliger Geist-Kirche Basel, Hofkirche Lucerne, Freiburg i. Bfdreisgau, among many others) to concert halls (Leipzig Gewandhaus, Stuttgart Liederhalle, Freiburg Konzerthaus) to festivals (Festival de Beaune, Festival de Musique Luxembourg, Opera Festival Xanten) as well as La Palma (Mozart Requiem for the 700th anniversary of Santa Cruz de la Palma) and to China / Harbin.
Patricia Argast has worked with conductors such as Marc Albrecht, Frieder Bernius, Hans Michael Beuerle, Joachim Krause, Donald Runnicles and Winfried Toll, among many others.
Guest contracts opera
Guest contracts have taken Patricia Argast to the Städtische Bühnen Freiburg, Hamburg State Opera, Oper Leipzig, Bayerische Staatsoper München, Opéra de Besançon, Teatro Verdi Padua and Opera Poznan, where the role of Pamina in W.A. Mozart's Die Zauberflöte became her most performed opera part.
Radio and CD Recordings
CD recording of arias by George Frideric Handel with the German Soloists Ensemble 1995 in Cologne
CD recording of Wolfgang Amadeus Mozart's "The Magic Flute" 1996 in Leipzig
Part of Pamina
Radio and CD recording of SWR: Hymn "Hör mein Bitten" for soprano, choir and organ by Felix Mendelssohn-Bartholdy in St. Cyriak Sulzburg in 1999;
CD-Recording "Four Last Songs" by Richard Strauss in the version for soprano and piano, live recordings of concerts in Besançon, Freiburg, Granada and Padua in 2000;
CD-Recording "Le Roi David" by Arthur Honegger, concert recording of the German-French Choir Freiburg, among others, in 2001.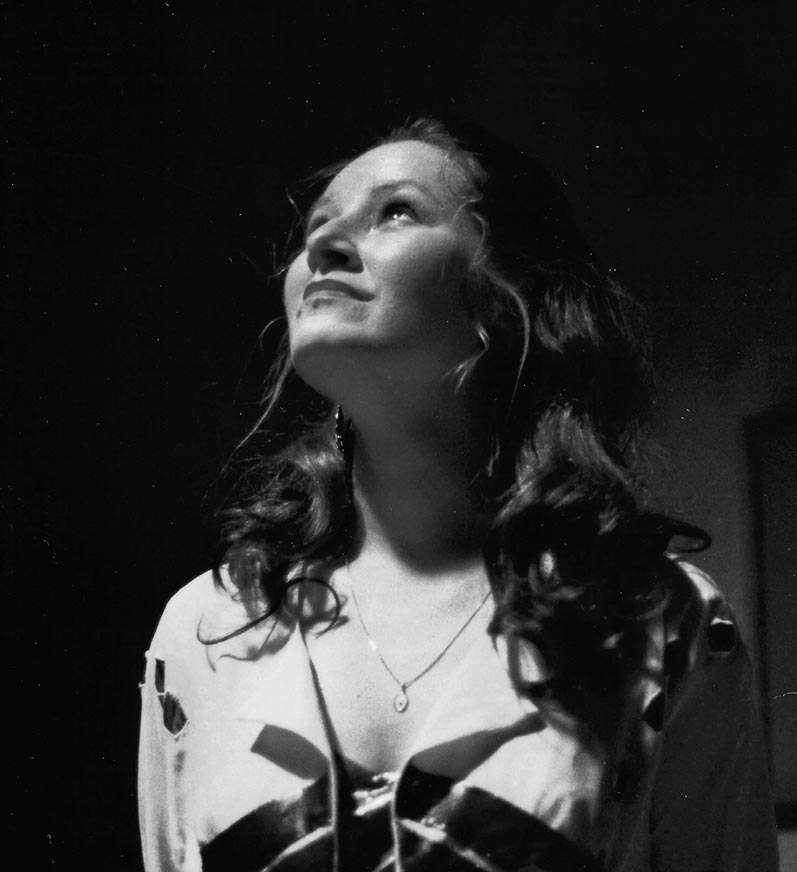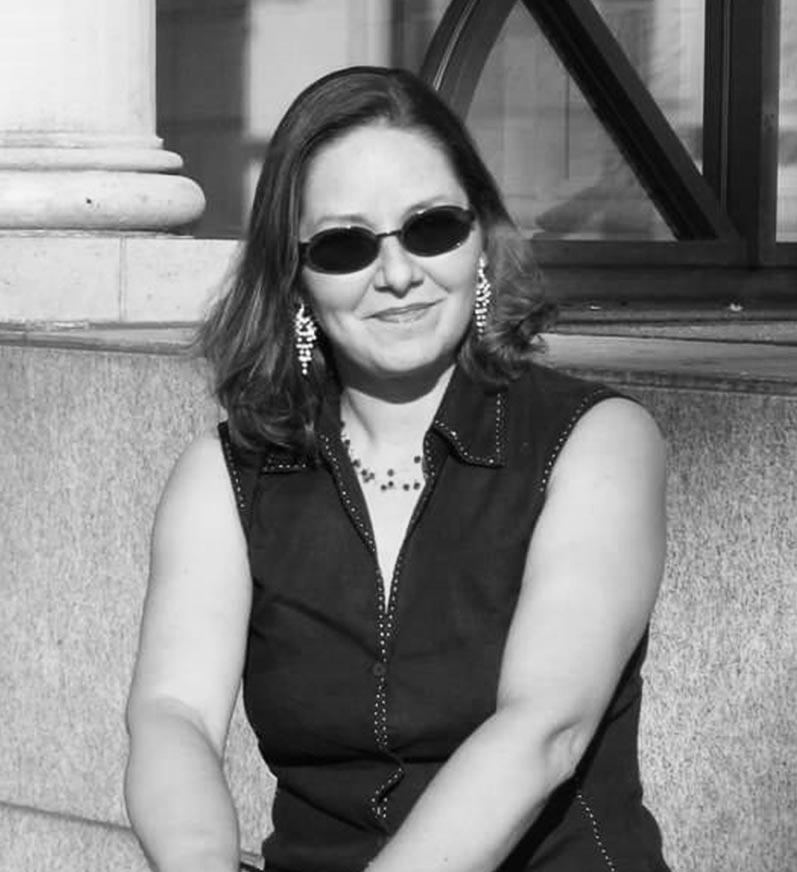 … to getting to know you.